There were no stampedes, no punches thrown, no horror stories covered by the press. And no, I'm not talking about "Black Friday", but rather the media-dubbed "Green Wednesday" when legal, adult-use marijuana went on sale in Colorado. Despite long lines at the few retail outlets that were open, things went off about as smoothly as one could have hoped. The real question now becomes how long it can be sustained.
The first few weeks of the great legalization experiment has come to a close, and many report that two to three hour wait times have begun to
These tactics will delay the inevitable, so how long can we hold out? dissipate. This much was expected, with Denver Relief Consulting's Kayvan Khalatbari discussing the supply vs demand issues this week with Forbes and the Denver Westword. Some centers have put purchase limits into place to prevent selling out immediately, while others set prices well above what people see on the medical market to remove incentive for reselling.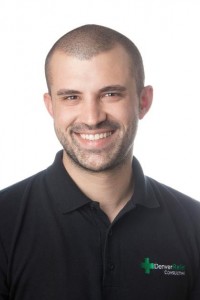 Kayvan had the following advice for those considering pot tourism:  "I would say to wait a couple months, let it die down. I think they're  going to have a tough time, and they're going to pay way too much these first few months, because the supply is so limited." But even without tourists coming in, there's still too little supply for Coloradan's alone. While some shops were rushing to open by January 1st, many others have received licenses but have yet to open their doors to the public. With early calculations in the millions of dollars in revenue, why would they wait?
Opening early and having robust sales can be a boon, but it can also hurt you in the long term. One retail marijuana shop - 3-D Dispensary - had to shut down early on for two days to restock and give employees a rest. If people aren't sure if your doors will be open when they come to visit, they may not come back. This can quickly lead to a negative reputation that may take more than money to fix.
Others are growing and stockpiling to make sure they have enough marijuana to service both retail and medicinal sales. For dual-use shops, the prospect of running out of product designated for either side is one they're simply not interested in dealing with. Some have made expansions to their grow side, but due to the nature of cultivating cannabis, the impact hasn't been felt yet because harvests simply aren't ready.
Ultimately, these late-comers will help stabilize the market and prices by offering consumers more options and a greater supply. All in all, the problems that Colorado's new retail marijuana structure currently faces are problems most would be glad to have.