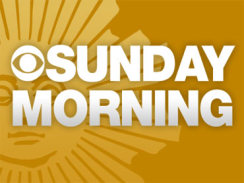 Do you taste any of the cannabis?" asked Petersen.
"I'll tell you right now, none whatsoever. And my taste is really good. That's why, you know, as I use lemongrass, ginger, those types of thing actually goes well with the flavor of cannabis, so it actually masks the flavor a lot more, and turns it more into a natural flavor, so you don't really notice the flavor from the cannabis."
"Cannabis professionals like ourselves - we've been in the industry for about four years now - we're really ushering in a new wave of industry here," said Kayvan Khalatbari, co-owner of the medical marijuana dispensary Denver Relief, and under Colorado law, all the marijuana sold here must be raised here.
"A lot of people are moving towards the edible ingestion method - it's much safer," said Khalatbari. "It's definitely healthier all the way around. People can incorporate it into their normal life, their normal foods.
Read more: The dope on cannabis cuisine