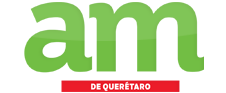 Kayvan Khalatbari glances at a wooden ledge where lie glass jars with flowers of marijuana. One by one, pointing a finger at the different varieties, identified with labels which read names like "Durban Poison", "Gumbo" or "Lemon Diesel". After a few minutes, summarizes: "Marijuana is similar to wine.There are different palettes and tastes, and everyone has their preference. "
Khalatbari is an owner of Denver Relief Center medical marijuana dispensary longest running of Colorado and an example of the level of development achieved one of the most regulated industries in the United States and controversies.
Together with its partners, Khalatbari a thousand plants grown over a dozen different varieties under strict method they have perfected over the years.
Read more: Marijuana is like Wine