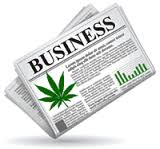 Dispensary owners affected by credit card companies' moves to cut ties with the medical marijuana industry in recent years could find it exceedingly difficult to open merchant accounts for other businesses – even ones that are not involved in cannabis.
In fact, owners could wind up on a blacklist that would prevent them from getting a merchant account ever again – a major hidden risk of doing business in the medical marijuana industry.
Kayvan Khalatbari, co-owner of the dispensary Denver Relief, found this out the hard way recently when he tried to open a new American Express merchant account for a completely separate pizza business.
Read more: Credit Card Companies Barring Dispensary Owners From Opening Accounts for Other Businesses - MMJ Business Daily