Denver Relief Consulting and the individuals who comprise the DRC team are involved in many cannabis-related organizations which promote responsibility in the cannabis industry and society at large. Each one of the organizations we are involved in have a direct hand in helping to shape the future of the industry, and hope you'll take a second to visit their linked websites to learn more about the organizations we believe in and serve.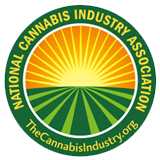 Ean Seeb and Kayvan Khalatbari sit on the Board of Directors for the National Cannabis Industry Association, which advances the interests of the legitimate and regulated cannabis industry by working to ensure that the emerging cannabis sector — which creates thousands of jobs, millions in tax revenue, and billions in economic activity — is treated fairly under federal law...
Launched in 2017 with a mission to support the compliance, transparency and growth of legal cannabis businesses in the U.S., the National Association of Cannabis Businesses (NACB) is the cannabis industry's first self-regulatory organization (SRO). Led by a team of government, legal, banking and data security experts — including DRC's Ean Seeb...
The Minority Cannabis Business Association (MCBA) is the first 501(c)(6) not for profit business league created specifically to progress the cannabis industry by increasing diversity. As a member of the managing board of the MCBA, Kayvan Khalatbari believes in the importance...